97MW EM contract assigned to ZECO & Schimmer, mediation by GETINET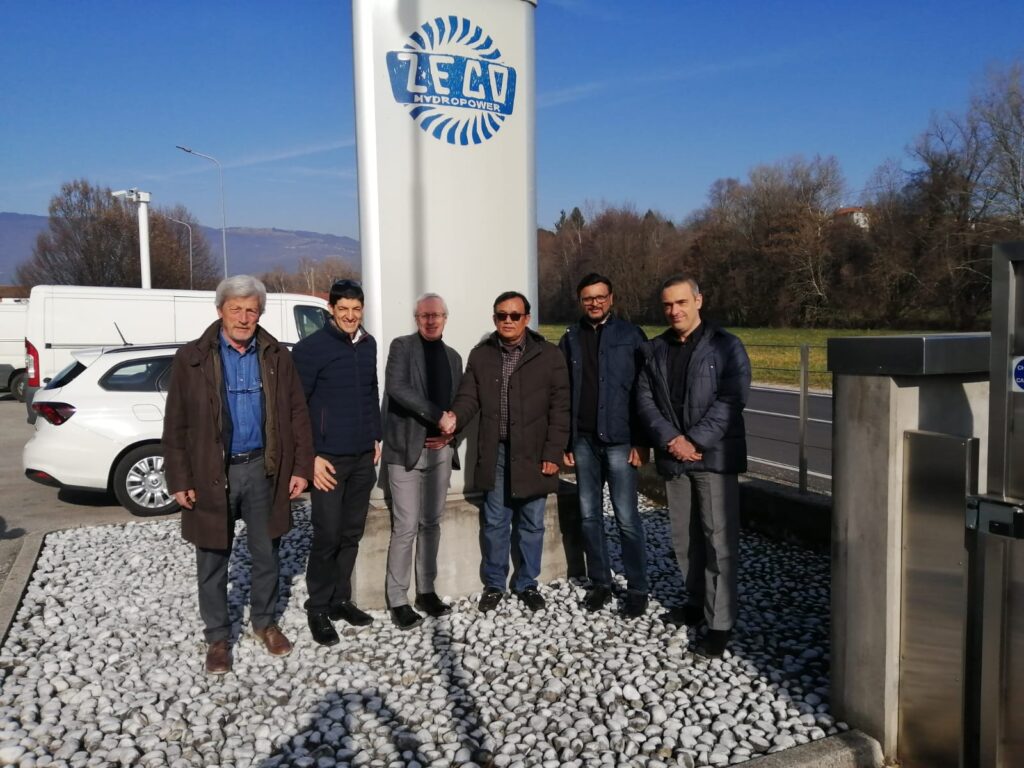 After 3 years of tough work, on January 22 of this year the formal commencement of the EM works by ZECO – Schimmer for realizing one of the biggest privately developed hydro power projects in Nepal finally occurred.
ZECO is an Italian Company, with solid international presence, engaged in the business of electromechanical components for hydropower business, more specifically in the design and manufacturing of complete Hydro Power Plants (Water-To-Wire), including turbine, generator, control system, and all other parts for the correct operation and continuous production of clean energy.
Schimmer Energy is an Indian Company engaged in the business of electromechanical components for hydropower business, and delivers Water-To-Wire solutions in its local market (Asia). Schimmer has decided to partner with ZECO in order to offer, when required by its Customers, complete Hydro Power Plants where engineering and core parts are provided by a reputed European Company like ZECO.
The Parties have joint together in this Partnership for the purpose of offering and then executing the entire EM Contract of ISUWA KHOLA HYDRO ELECTRIC PROJECT (97.2 MW), where the direct Customer is K.B.N.R Isuwa Power Ltd., led by Mr.Birendra Neopane.
We, as GETINET, have been requested to arrange, launch and follow since the beginning the Partnership between ZECO and Schimmer in order to achieve this important result together. And we will still monitor the execution of this important job during the next three years until the commissioning and start up of the plant, granting the proper interaction among all involved Parties in a broader EPC Contract which main Contractor is Schimmer Infra, parent Company of Schimmer Energy, led by Mr.Dinesh Rajput.
We commit to maintain the right focus and rigor in order to realize such a challenging and great construction project!